Term 2: November 21, 2022 - February 11, 2023
The studio will be closed for Winter holidays December 18, 2022 through January 1, 2023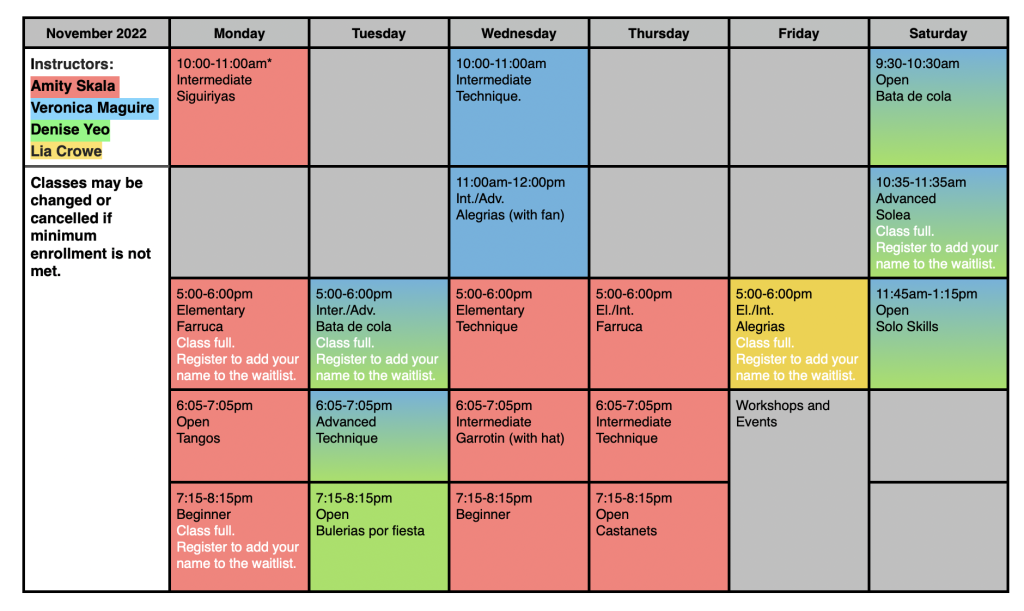 Join a flamenco class today:
Select your classes and complete a registration form
Wait for email confirmation of your class selection and payment instructions
Pay for your classes and enjoy learning flamenco!
Check out the Fees & Payments and Frequently Asked Questions pages or contact us if you need any assistance.
Term 2 starts November 21, 2022. Register now to start as soon as possible or to add your name to the waiting list for Term 3. We will contact you to confirm when you are able to join in.
Once you submit this form, please allow 72 hours for an email reply with payment instructions.  Your registration is not complete (and your spot in class not confirmed) until payment has been received.
Note: you will receive an automated email reply once you submit this form.  Please check your junk mail if you do not receive a reply within 15 minutes.  If you did not receive a reply, your form may not have been submitted correctly.  Please double check that you have filled in all fields and try again.  Contact us any time if you need further assistance.